The Devred brand, with 270 stores in France, offers to assist its male clients looking for elegance, simplicity and modernity.
Research at the heart of the brand
Axance started the consulting mission with a series of interviews and focus groups led by young men between 18 and 32, the brand target audience, in order to get an in-depth analysis of the online buyer's behaviour.
"Every time I buy clothes online, my girlfriend gets mad at me"

"I mostly go window-shopping, to get inspiration"
These interviews enabled Axance to collect pragmatic information on the young men's actual needs when purchasing clothes, and they also revealed the omnipresence on the present website of interactions typical of… a female target !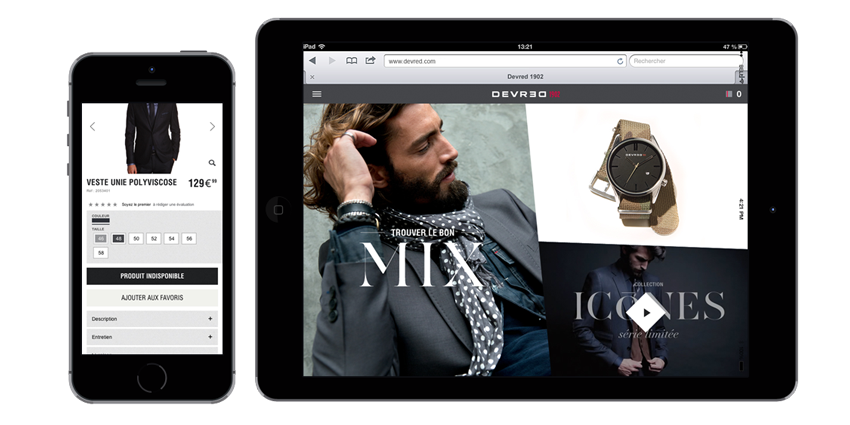 Customized intervention
At the same time, Axance set up in-house meetings with numerous key actors, all stakeholders in the e-commerce branch: communication, marketing, SEO, fashion design, web agency… Thanks to these meetings, Axance was able to identify the project's business and strategic stakes, and define very specific improvement targets.
Finally, by confronting consumers' expectations with the Devred 1902 team's objectives, Axance was able to establish a mapping of priority improvements to be implemented on the website in order to achieve its goal.
Since its launch, Devred.com has doubled its conversion rate. The website has become the leading Devred stores in terms of turnover.