The existing extranet, used by tenants but designed to be bought by lessors, needed a reorganization of its features and the addition of social interaction, in order for Aareon to distribute it.
Aareon AC is the European leader of real estate management solutions, with more than 250 clients in France and nearly 25 000 users of its solutions. Its software suites manage around 2 millions of accommodations.
The first project : developing a caretaker extranet and a call center around the tenant portal
The existing extranet already included practical features such as the possibility for tenants to file a complaint or access their rent receipts. In the first phase, Axance rethought and reorganized these existing features to make the tenant's life easier, before adding the community aspect in terms of interaction : classified ads for carpool, equipment lending, services swap…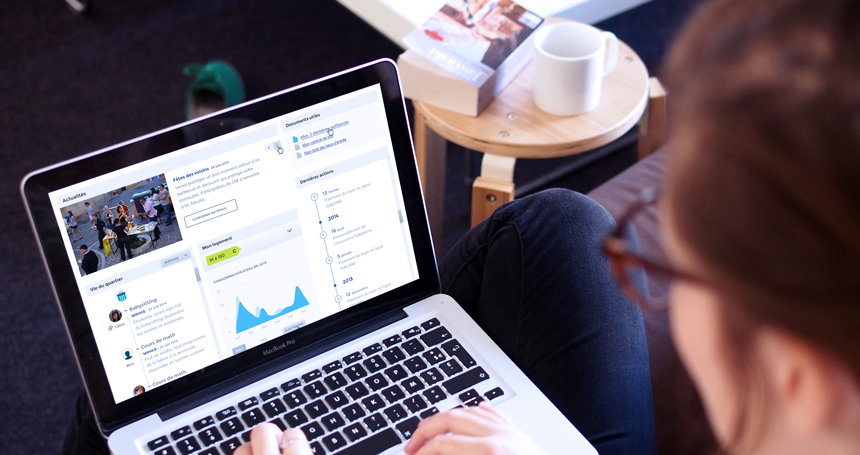 After adding that feature, Axance also worked on the conception of a caretaker extranet and the update of a dedicated service for call centers. These two services allow the users to follow the tenants' request and assist them in the procedure.
Design-staging allowing customization
The artistic directors then worked on "neutralizing" the design to offer a standard and customizable extranet for lessors, the idea being that the latter use it to offer this service to their tenants.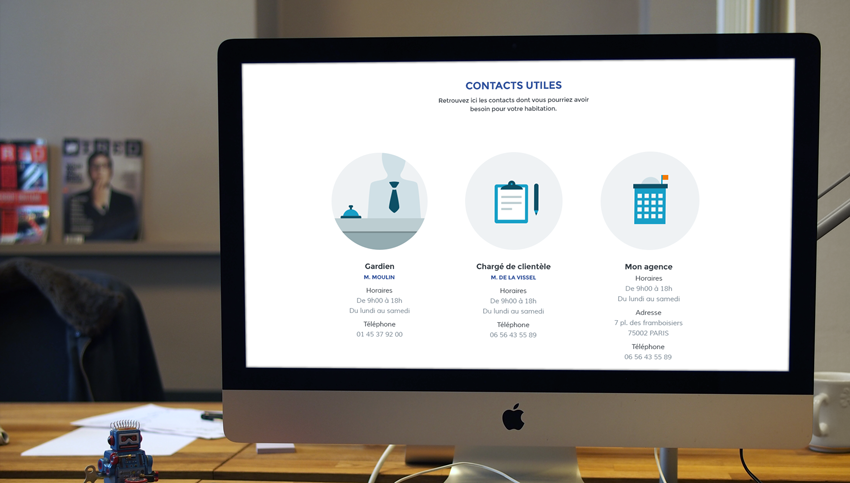 The extranet in Dutch version
After the completion of a tenant portal for the French market, the Dutch subsidiary of Aareon requested its own version of the extranet but based on the Windows 8' tiles model, which is very popular in the Anglo-Saxons countries.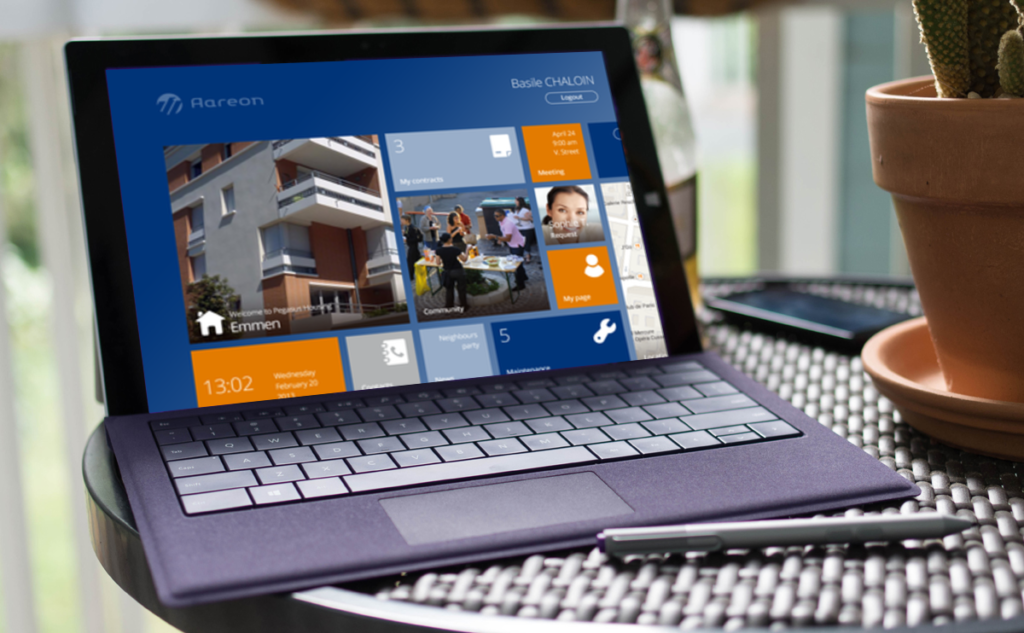 A project both mobile and international
The French version of the extranet, like the Dutch version, both gained a dedicated mobile app, in order to once again facilitate users' access to information.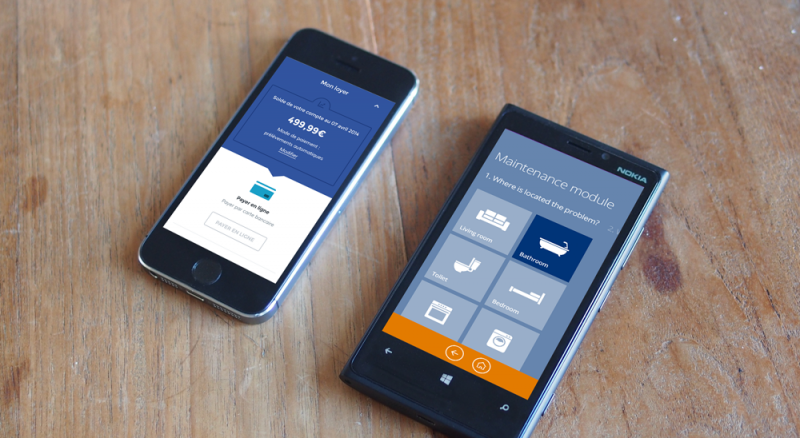 A portal both intuitive and equipped with new social features, a "neutralized" design and with character.